Snowmobile Tours through the Taos Ski Valley, New Mexico
Are you thinking about taking a guided snowmobile tour through the beautiful Taos Ski Valley? If you are, you have come to the right place. Snowmobiling with Big Al will be the highlight of your time in Taos, New Mexico.
Big Al has lived here for over 37 years, he knows the Taos Ski Valley inside and out. He will guide you through some of the most beautiful, snow-filled trails you have ever seen. Imagine the excitement and exhiliration of snowmobiling through the Taos Ski Valley from 9,000 to nearly 12,000 feet of elevation. Big Al's snowmobile tour will take you to the top of the mountains where you will enjoy stunning 360 degree views of the Taos Ski Valley, including Wheeler Peak, which is the highest point in New Mexico at 13,161'.
Don't worry If you have never snowmobiled before, Big Al prides himself on providing personal service to ensure you will enjoy every minute of your first snowmobile tour. If you have been snowmobiling before, you will appreciate the professionalism and tremendous value of Big Al's snowmobile tours.
Our snowmobile tours typically last for two hours, and we are confident you cannot pack this much fun and excitement into two hours anywhere else! Be prepared to laugh and smile the entire time as Big Al personally guides you through beautiful snow-filled trails that have to be seen to be believed.
Big Al's snowmobile tours are family friendly, our highest priority is your safety and enjoyment. Adults can experience the thrill of operating their own snowmobile, and if you have children or teenagers traveling with you, they can share a snowmobile with an adult.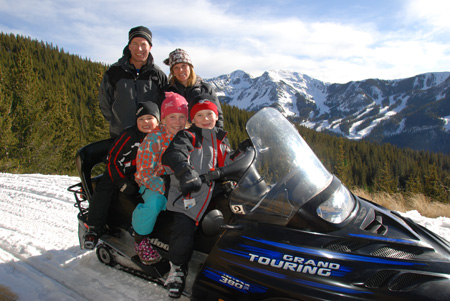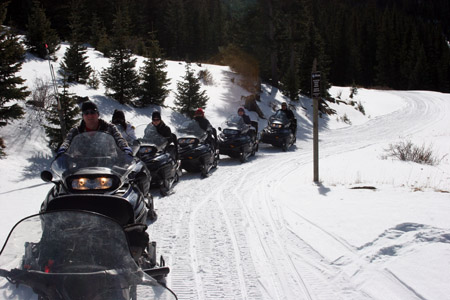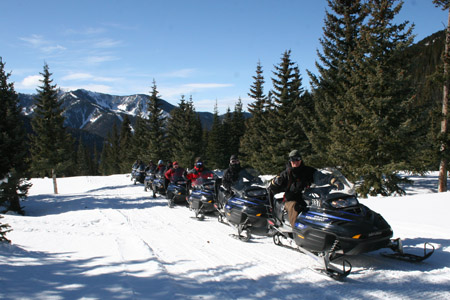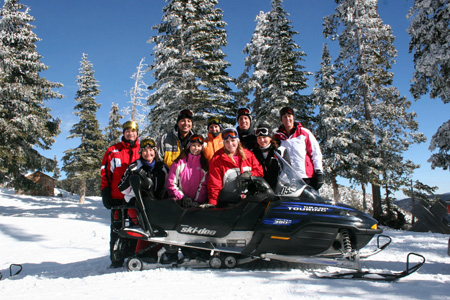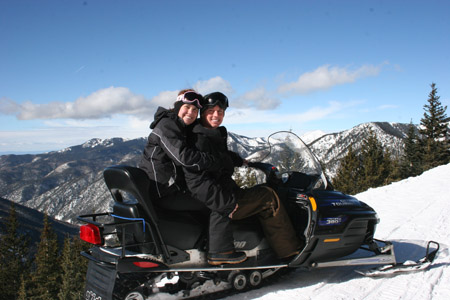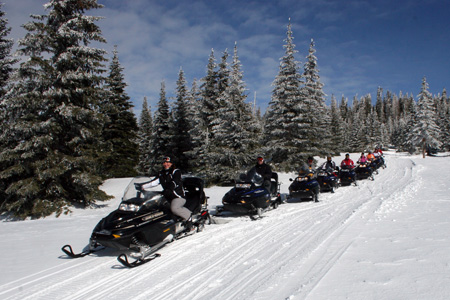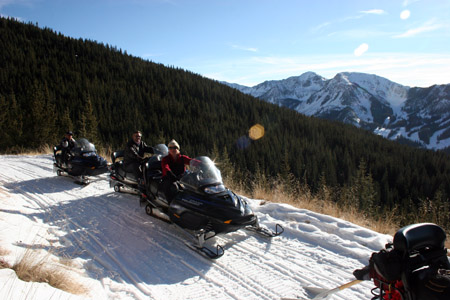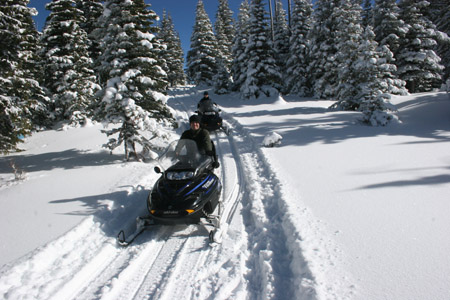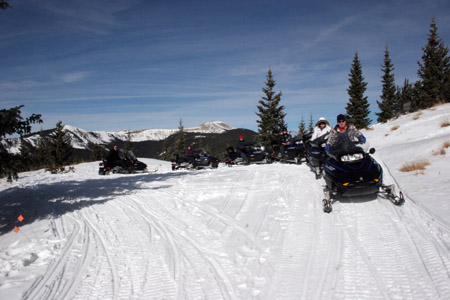 Rates for 2 hour tour:
$120/Adult
$180/Adult + Child